We are a data visualization studio that focuses on building meaningful experiences with data.
Project Name
The Rule of Law Interactive Experience
Client
The World Justice Project
2020
This interactive experience allows users to explore The World Justice Project's Rule of Law Index data country by country, year by year.
Client
The World Justice Project
Type of Work
Data Visualization
2020
This interactive experience allows users to explore The World Justice Project's Rule of Law Index data country by country, year by year. With annual data dating back to 2015 we built data visualizations that allow you to dig into how each country scores Overall and per Factor defined by the Rule of Law against the backdrop of the rest of the world.

The structure of this experience helps drive the World Justice Project's narrative by guiding people through the journey of exploring Rule of Law data from a high level (globally) down to the granular levels of data (country/factor specific). We built this experience in a way that allows the World Justice Project to showcase their latest case studies upon entering the tool that segways into exploration views and deeper dives into the data, current and historical.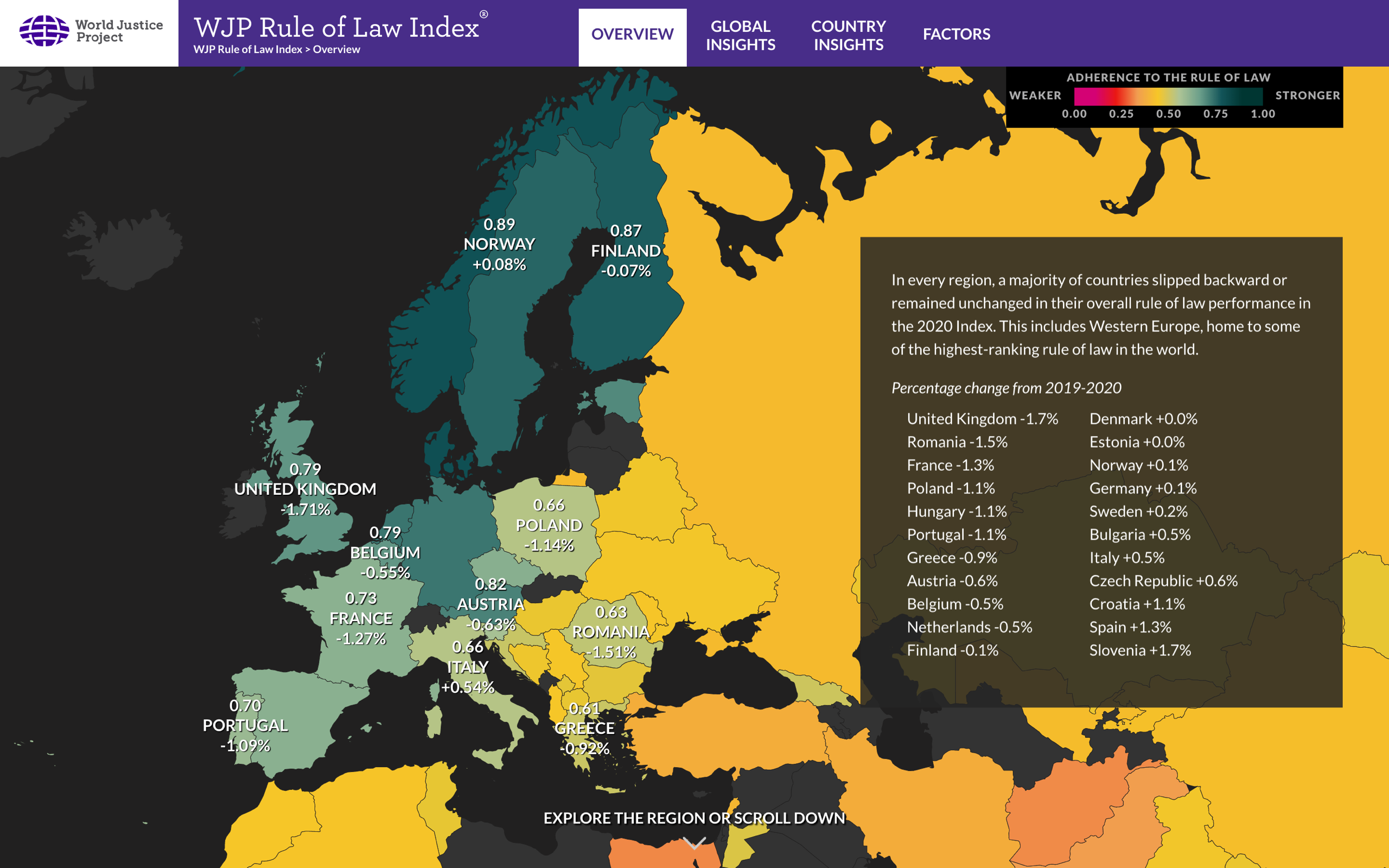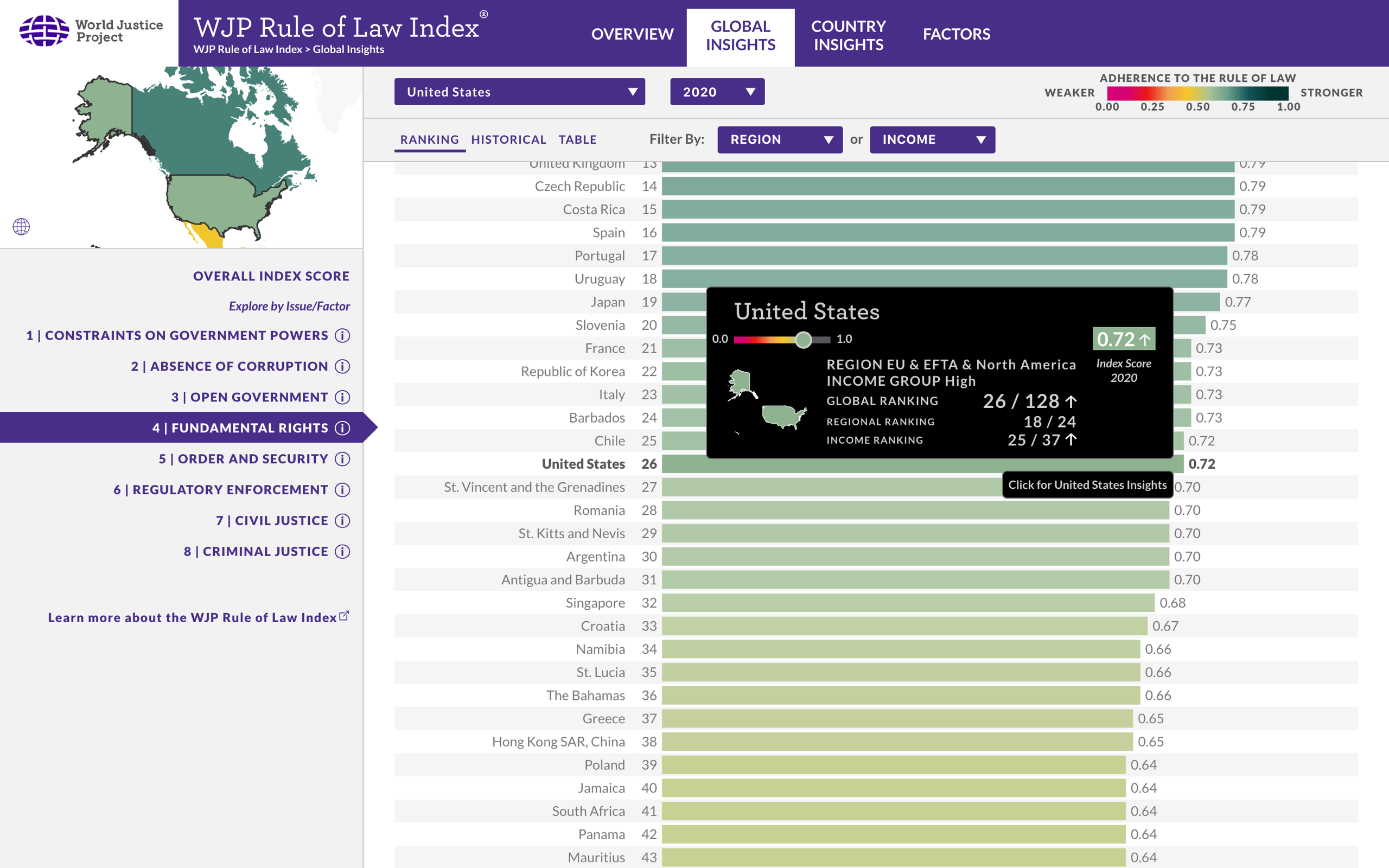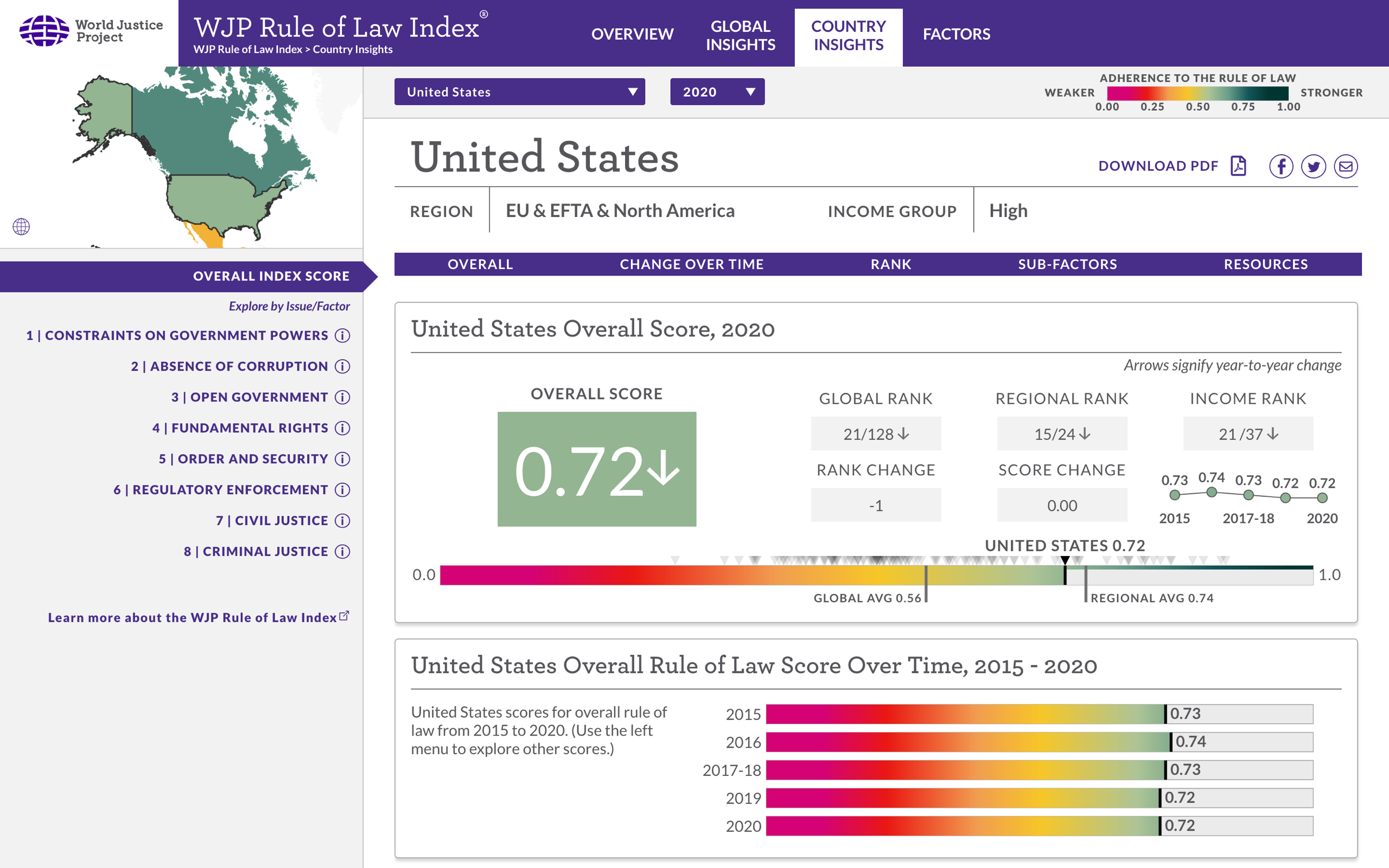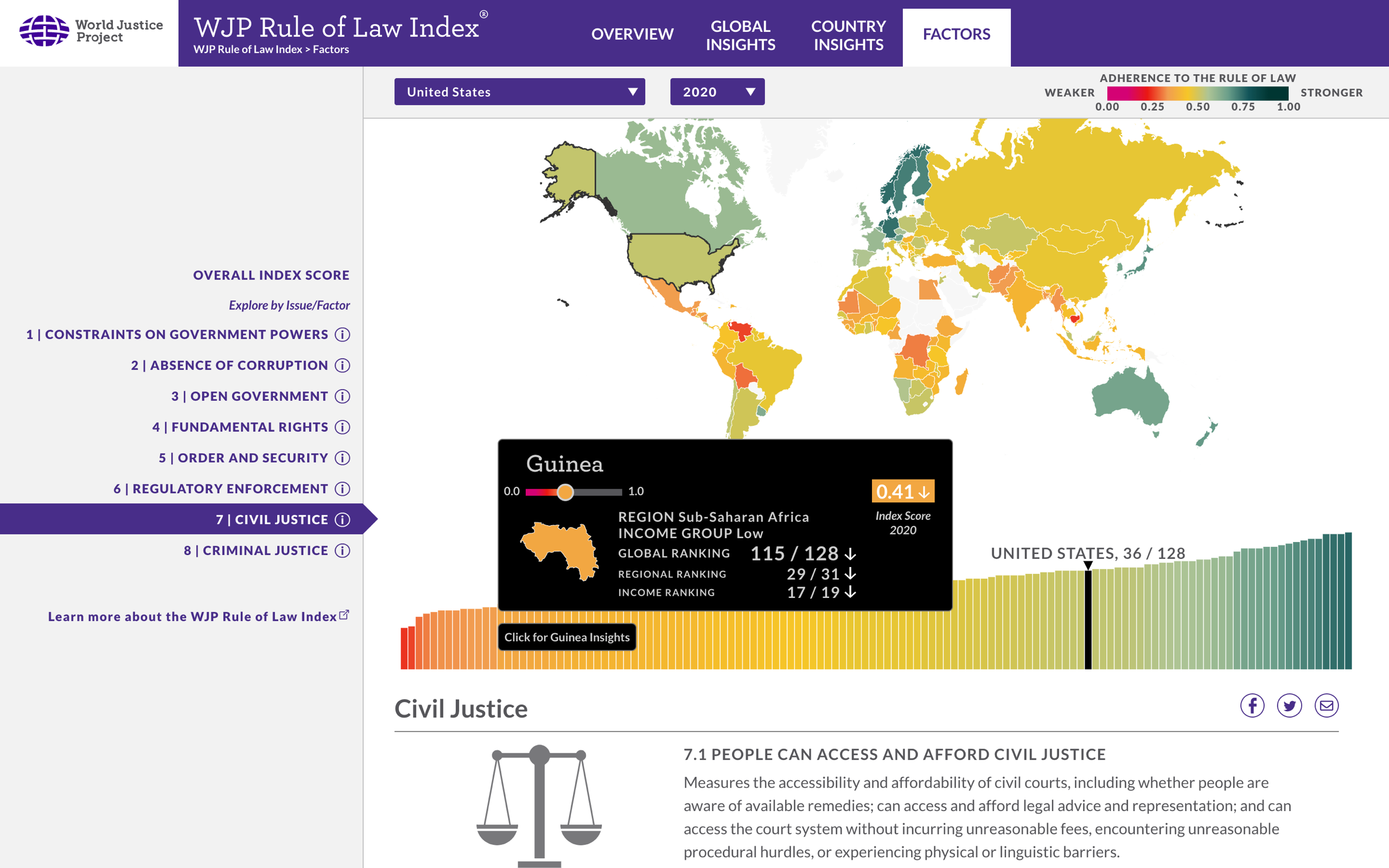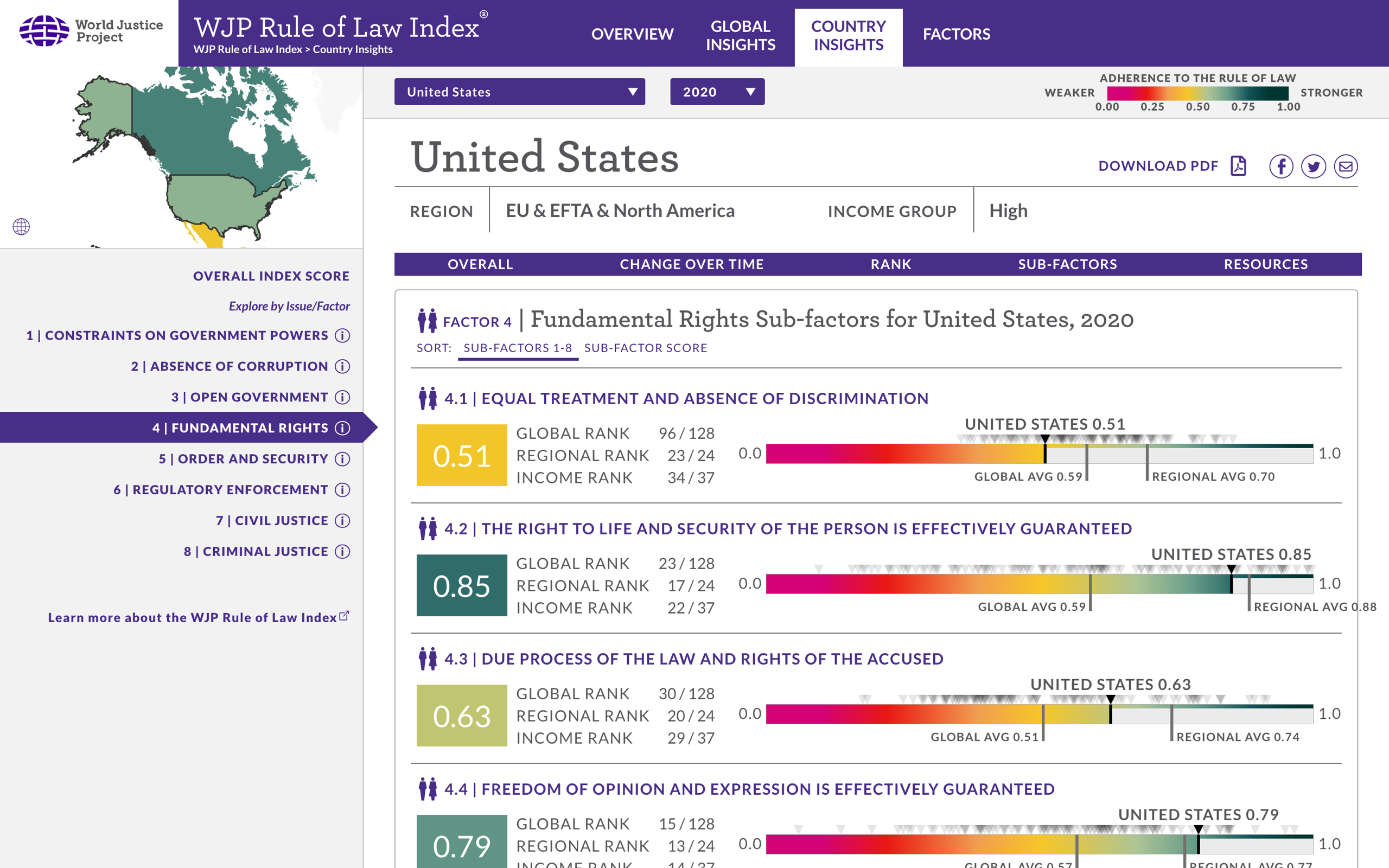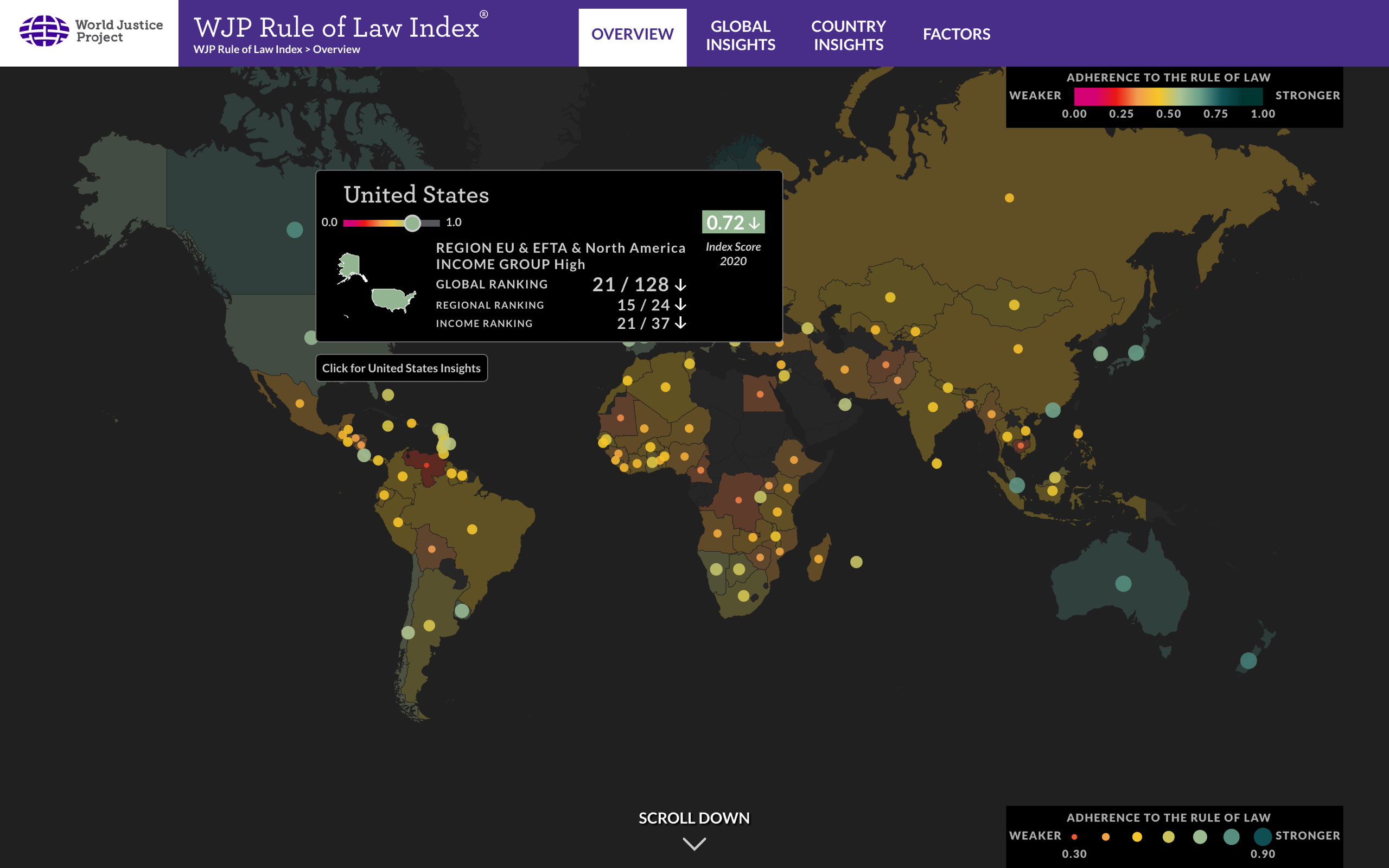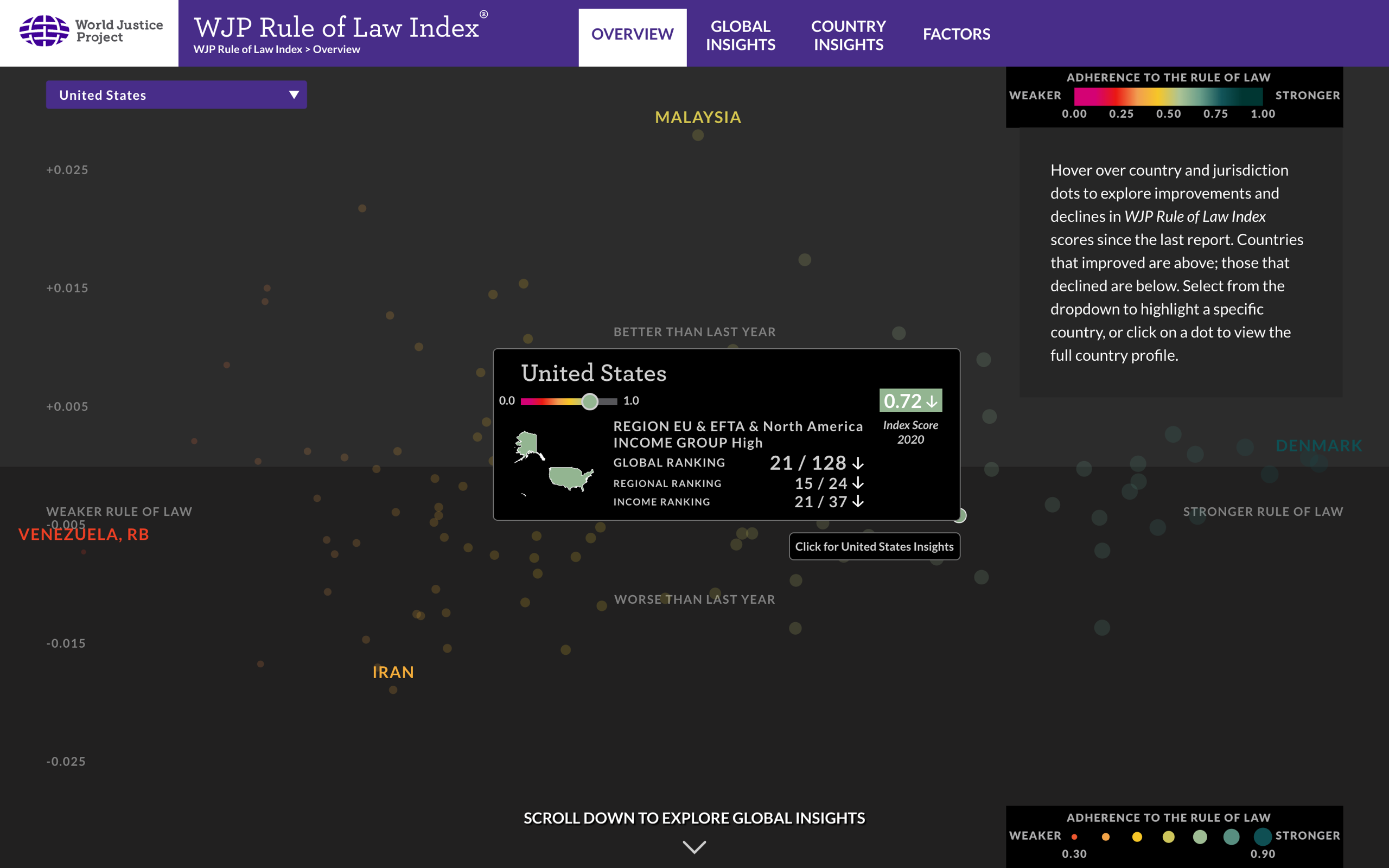 About
Balancing the worlds of art, design, statistics and science, Pitch creates data visualizations and interactive experiences that are showcased across a multitude of mediums for clients who include Facebook, GE, GM, Google, eBay, Esquire, ESPN, MoMA, The McKnight Foundation, Popular Science, PEW Charitable Trust, IBM, Fortune, The Max Planck Institute and many more.
We create visualizations for multi-touch interactive walls, kiosks, smart phones, tablet devices, console games, websites, stand-alone applications, museum exhibits, projections, textiles and print. We have experience in a wide variety of industries including banking, social media, economic, finance, transportation, health, sports, scientific research, advertising, politics and art.
Our innovative and sought-after work is attributable to an out-of-the-box creative process that brings together a small, agile and forward-thinking team from a range of different yet complementary backgrounds. The success of our work is attributed to our multidisciplined talents and our constant focus on high quality and innovation. We help bring complex ideas and information to a broad audience in an engaging and intuitive way.
Team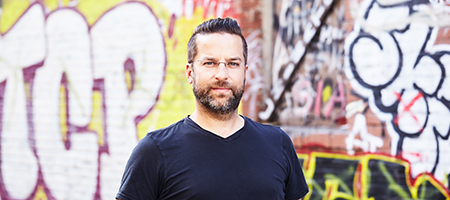 Wesley Grubbs
Wes founded Pitch Interactive, with over 20 years of experience in the interactive industry. Wes is in charge of technical and creative direction and managing all crucial aspects that define the project scope, client expectations, deliverables and story telling. He holds a Master's degree in Information Systems and a Bachelor's degree in International Economics from the University of Arkansas.
Built upon his life experiences, education and his innate interest in the brain and cognition, Wes' work focuses on revealing patterns about human behavior and how our actions impact our surroundings.
Katarina Madrid
With 8+ years working in data visualization, Kat works alongside Wesley Grubbs running the studio and manages all client-facing work. She orchestrates workflows and oversees the entire interactive project lifecycle from kick-off to delivery, ensuring deadlines are being met and expectations remain aligned. Before joining the Pitch team she worked in marketing and event coordinating for San Francisco nonprofits in event execution and strategy, re-branding annual events and entering new markets.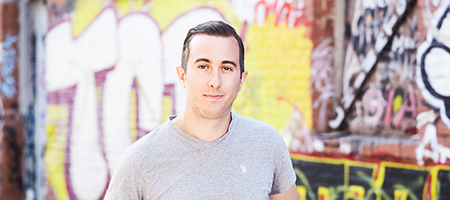 Nick Yahnke
Nick Yahnke is the lead software engineer at Pitch Interactive. He graduated with a degree in Computer Science from the University of Wisconsin-Madison. Nick's responsibilities include development and testing of nearly all projects at Pitch. He loves web technologies and is happy when great work can be showcased through a web browser.
Pei-Yu Lin
Pei-Yu is a Helsinki-based data visualization designer. She enjoys participating in collaborative projects that allow her the opportunities to explore creativity and to meet people. In her early career years, she found a passion for data-driven design and moved to Helsinki to complete her study on Information design at Aalto University. At work, she finds excitement when narrating the data stories and communicating with people from various professions.
Clients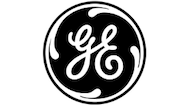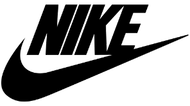 Activision
AirTran
Arab Studies Institute
AT&T
Bloomberg Foundation
Boston Public Schools
Boston University
Climate Impact Lab
Cosmopolitan Magazine
Dow Jones
eBay
ESPN
Esquire Magazine
Facebook
Focus Magazine
Fortune Magazine
Gates Foundation
GE
General Motors
GEO Magazine
George Mason University
Google
Hearst Magazine
IBM
Inc. Magazine
Inequality Media
Inter-American Dialogue
Interos
L3Harris
La Panacée
Lincoln Center for the Performing Arts
Lion Television
McGraw-Hill
Netflix
New York Public Library
Nielsen
Nike
Norfolk Southern
Oil Change International
Oracle
Popular Science
Princeton University Press
ProPublica
Ravenswood City School District
Rhodium Group
Save the Redwoods
Scientific American
Shutterfly
Southern Poverty Law Center
SPIN Magazine
The Anti-Defamation League
The Asian American Foundation
The City of Montpellier
The Climate Institute
The McKnight Foundation
The Minderoo Foundation
The Nation
The North Face
The Pew Charitable Trusts
The PGA
The Russian Avangard Foundation
Time Magazine
Twitter
United Nations Development Programme
University of California, Davis
University of Georgia
Visa
Wall Street Journal
WIRED Magazine
Wisconsin Institutes for Discovery
World Justice Project
WorldBook
YouTube